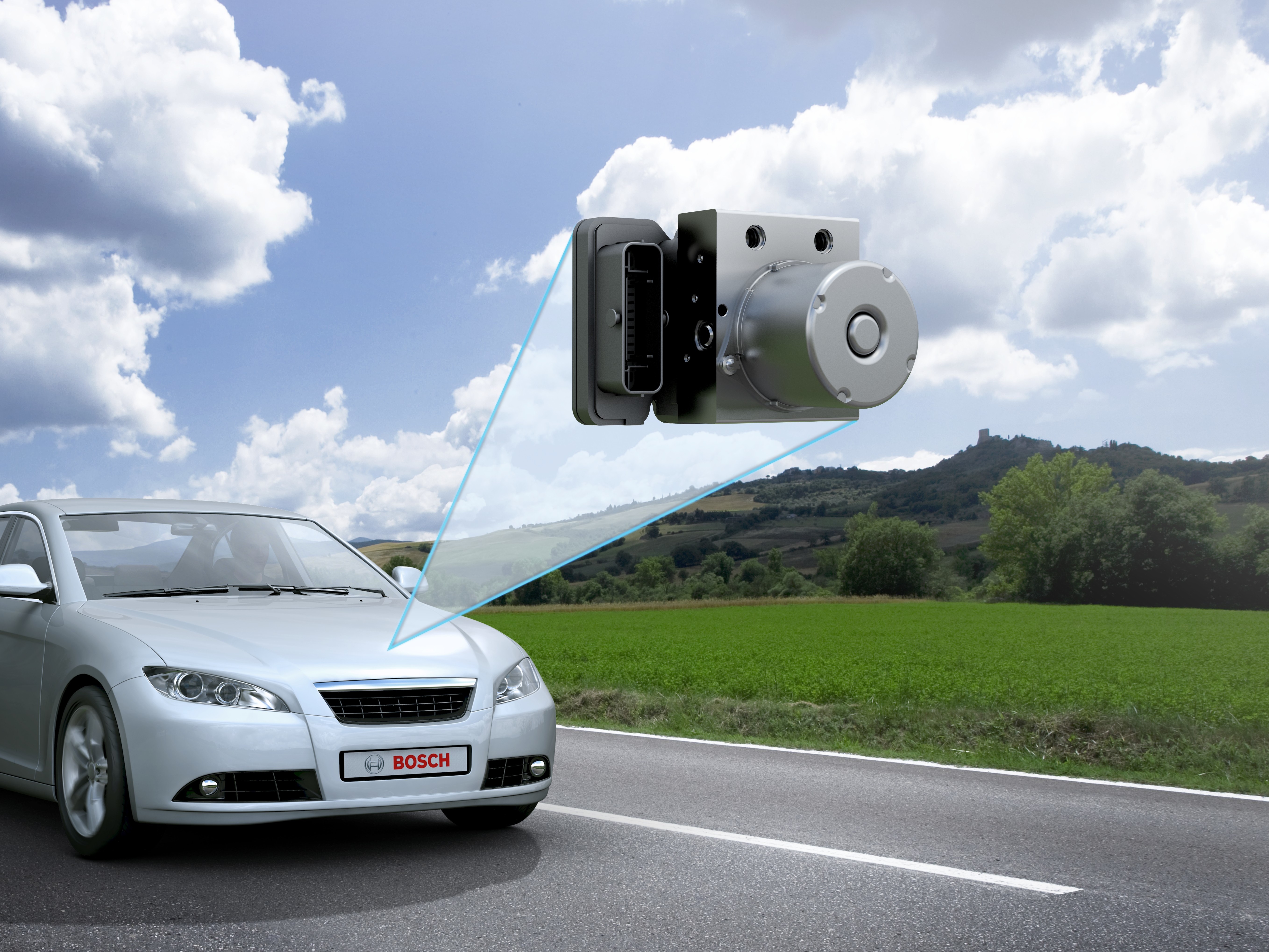 At the 2018 North American International Auto Show (NAIAS), the technology and services company will be showcasing its portfolio of brake control systems, including redundant systems for automated driving.
With the redundant design of safety-relevant systems in the vehicle, Bosch is driving forward the development of automated driving.  Bosch not only develops and markets redundant brake solutions for all SAE autonomy levels, but also redundant steering systems.
As early as 2018, the first highly automated vehicles (SAE Level 3) will hit the market. Under certain traffic and environmental conditions, you can already completely control safety-related functions yourself. Although the driver is still present, it takes a moment before he can intervene when prompted by the system for emergency.
Redundancy ensures that all safety-relevant functions remain active in the meantime – even in the rare case of a system failure. For vehicles with SAE levels 4 and 5, redundancy becomes even more important as they act even more independently of the driver and their intervention is further delayed if necessary.
Also important for automated driving is redundant steering, which Bosch is also promoting. Bosch has already presented its electric power steering with fail-operational function at the NAIAS 2017. This allows the driver or autopilot to maneuver the vehicle in a safe condition in the rare event of a fault – a prerequisite for automated driving.
Automated driving requires comprehensive knowledge of all vehicle systems. Bosch has the know-how and manufactures a large part of the required components itself. These include radar, video and ultrasonic sensors, brake control systems, electric power steering, display instruments and networking solutions inside and outside the vehicle.
Source: Bosch