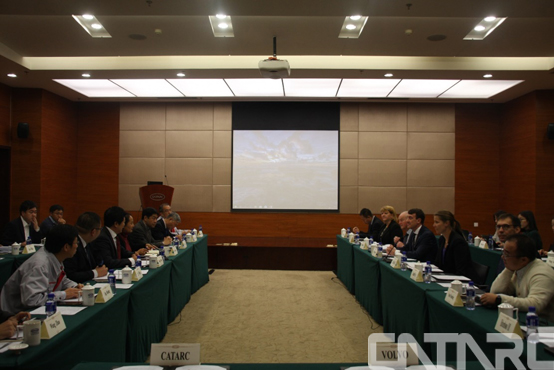 Mr. Anders Karrberg, the Vice President of Government Affairs of VCC (Volvo Car Corporation) led a delegation and visited CATARC. Mr. Karrberg signed the CATARC-Volvo strategic collaboration agreement and the VCC delegation had technical communication with the technical people from various departments of CATARC.
In recent years, CATARC and VCC have been maintaining close strategic collaboration partnership. On the meeting, both sides reviewed a series of achievements of communication and cooperation in the areas as ADAS (advanced driver assistance system) technology, autonomous driving, and active and passive safety technologies and so on, introduced each other's latest development about capability buildup, technology innovation, business growth etc. and then signed the collaboration agreement on carrying out the ADAS standard research.
After the meeting, the technicians from both sides had discussion on the topics including China standardization reform, C-NCAP technology, China Cycle, EV-TEST, cyber security, autonomous driving legislation etc. Such communication further expanded the existing collaboration areas, deepened the understanding about each other and laid a solid foundation for the in-depth exchange of certain issues and the implementation of projects in the future.
Source: CATARC