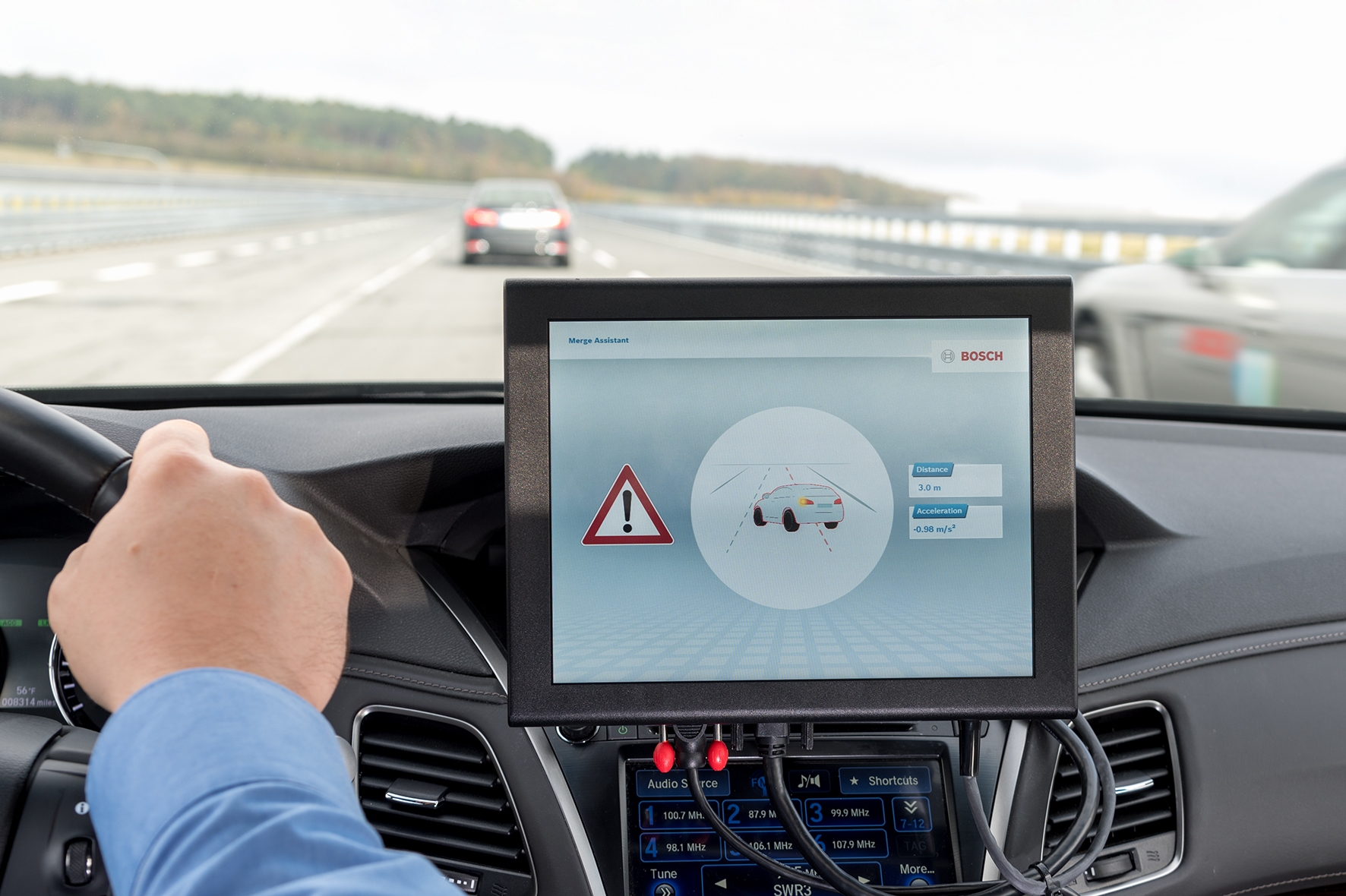 Since February 2017, Bosch, Vodafone and Huawei have been testing the new high-performance technology first in Europe in live operation. Tested on the A9 motorway in Bavaria with the first 5G test modules. The companies show for the first time, that driver assistance functions such as the ACC adaptive cruise control benefit from the direct and almost instantaneous data transmission.
So far, Cellular V2X has been tested as a real-time warning system when changing lanes on the highway or during an unpredictable braking action of the vehicle ahead. ACC not only warns the driver, it also automatically accelerates and brakes.
The new mobile radio is thus a trailblazer for automated driving. On the way to fully networked traffic, vehicles will learn to communicate with each other and exchange data directly. This direct communication provides additional information, which happens, for example, in unobservable intersections, on the roadway behind the hilltop or on the highway next to and behind the car.
Thus, a vehicle knows the driving behavior of the others around it. If a car suddenly shifts in front of its own vehicle, the ACC knows what is about to happen – even before the driver or the radar sensor detects it. Then the car adjusts its speed sooner than before, so that the shattering vehicle can seamlessly change lanes. As soon as there is enough space left, ACC automatically accelerates to the desired speed. This makes driving even more relaxed in dense traffic and prevents sudden braking and acceleration. Overall, traffic will be smoother and more efficient because vehicles can navigate forward and comfortably.
Source: Bosch